Project Highlights
Location: Washington, D.C.
Architect: Devrouax & Purnell Architects
Delivery Method: Design/Build
Owner: Washington, D.C. Department of General Services
Contract Amount: $26.9 M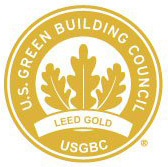 Project Summary
This project included a full renovation to the existing 1925/1929 historic landmark elementary school as well as the construction of a 42,000 SF addition. The renovation consisted of a reconfiguration of the first floor and updates to the mechanical system, doors and hardware, bathrooms, and finishes. The addition features a new media center, multi-purpose room, administrative spaces, and classrooms for pre-K, music, art, and science. An underground garage was designed to accommodate 63 parking spaces. Janney Elementary School received the 2012 Outstanding Design award by American School & University magazine and was featured in the 2012 Architectural Portfolio.